Camp Nirkoda Ba'Kerem
Camp Nirkoda Ba'Kerem 2017
October 27-30, 2017.
URJ Camp Newman, Santa Rosa, Sonoma County, California.
Yaron Malihi, Mitch Ginsburgh, & more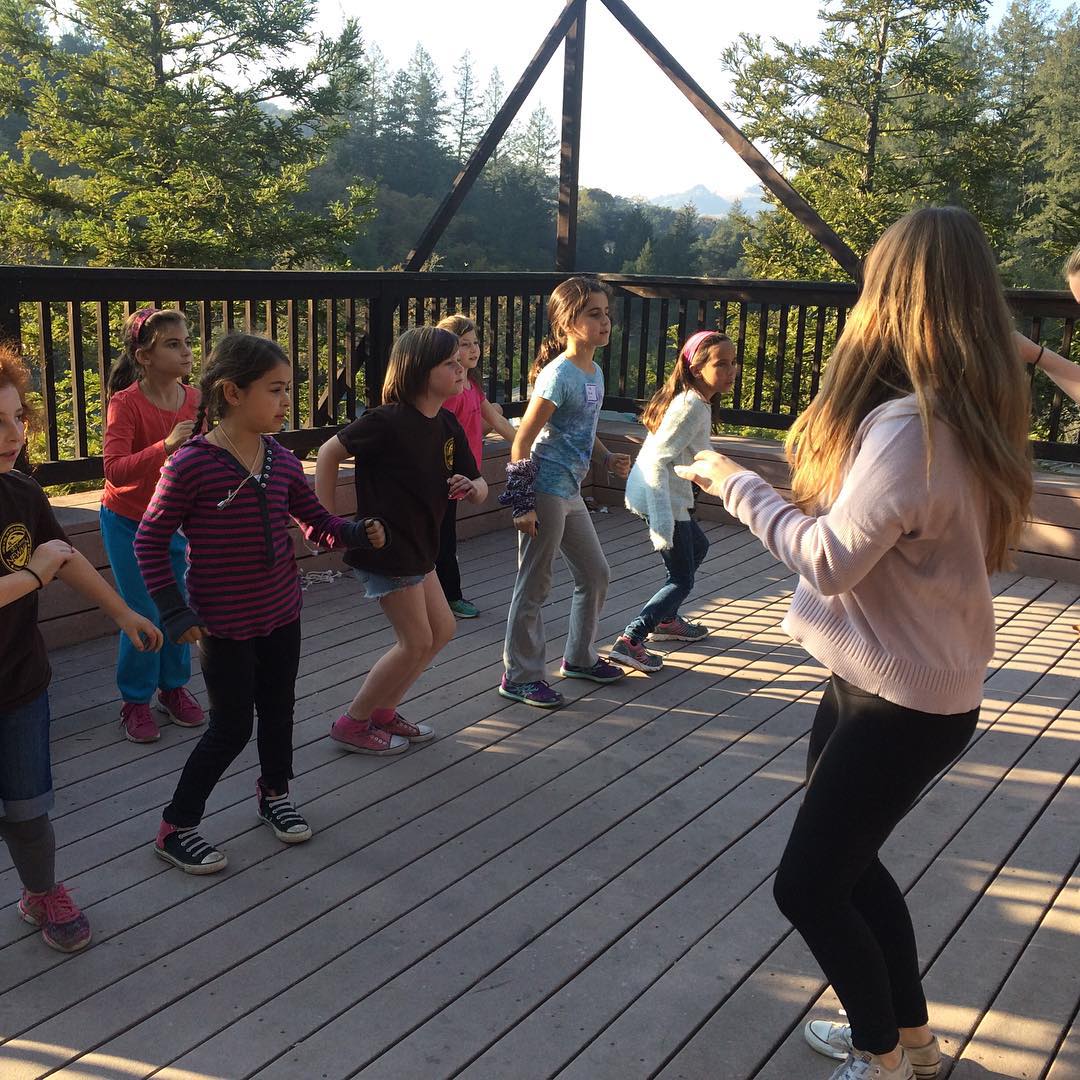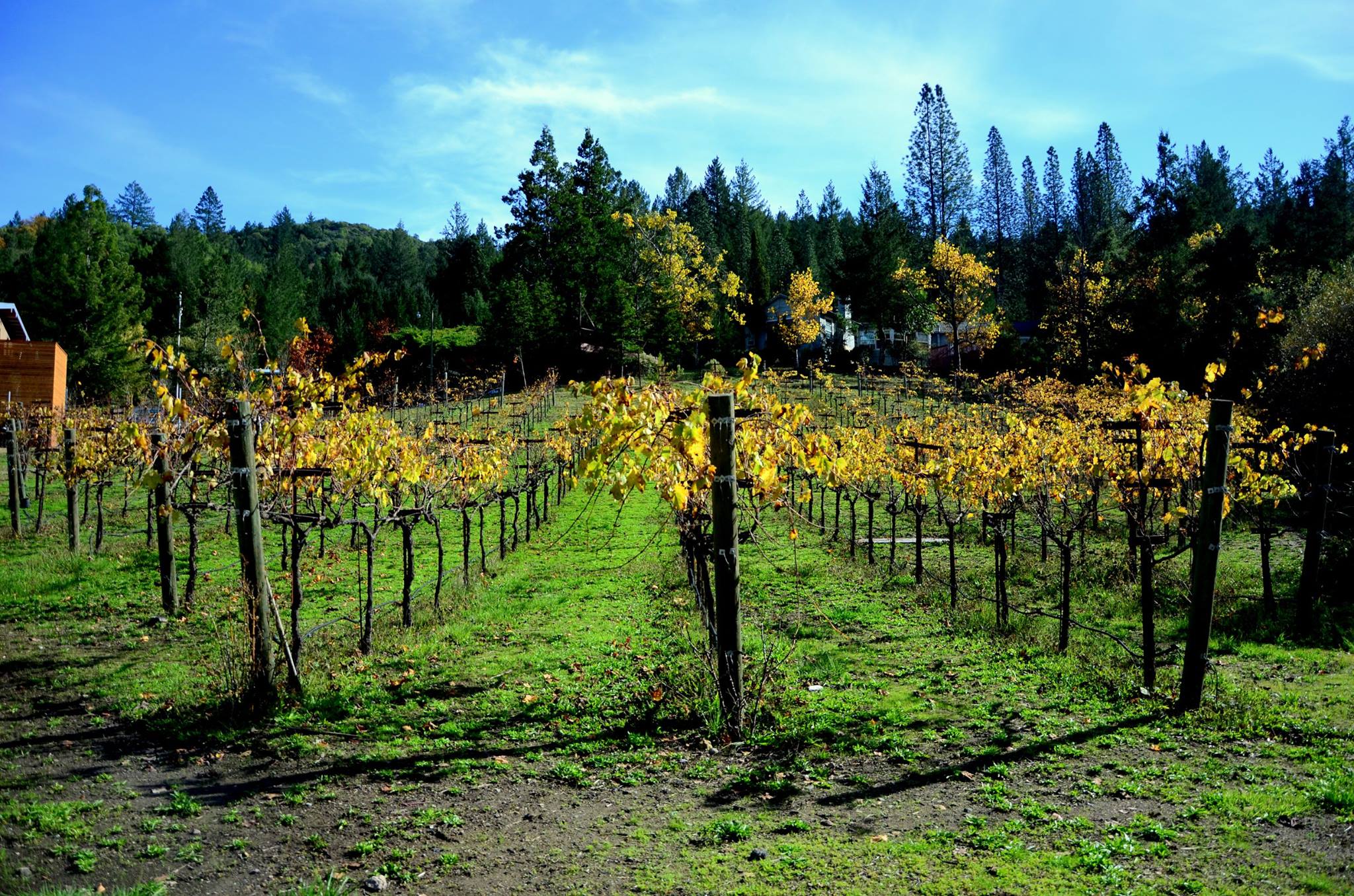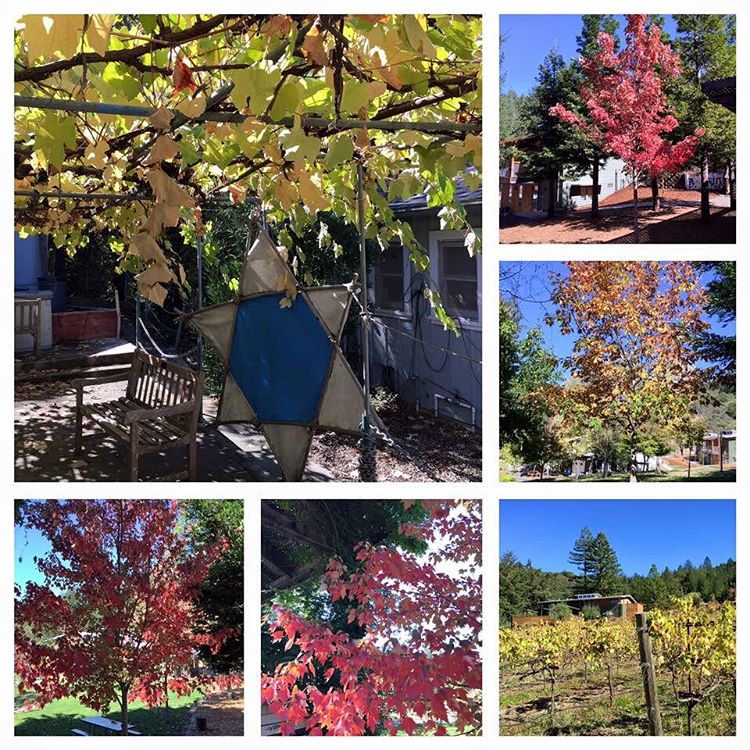 Pictures from Camp Newman: dancing on the outdoor deck, vineyard, and fall colors.
What is Nirkoda Ba'Kerem?
Set in the heart of Sonoma County, California, Nirkoda Ba'Kerem is all about community. Come join your friends — some you've known for years, and some you've yet to meet — for a fun-filled weekend of nonstop Israeli dancing located at the beautiful Camp Newman. We'll enjoy the benefits of California's famous vineyards by incorporating a wine tasting adventure during the camp! Excellent wine and fantastic Israeli Dancing—what could be better?! Don't miss it!
Meet the Staff

Yaron Malihi will be coming from Israel to share his infectious energy and friendly, outgoing personality. He's choreographed tons of wonderful dances such as Bocha Be'seter, Derech Ha'shalom, Al Salsalim, Bein Arbayim, Metukim (with Dudu and Avi), K'sheat Rokedet, Ha'lailah Yesh Chagiga, Chatan Bar Mitzvah, Z'man Pitziot, Ad Ha'sof (one of my personal favorites!), Malach Sheli, and Shir Mehalev.
Mitch Ginsburgh may be young, but has already won the admiration of dancers across the United States at many different camps with his unique style and creativity. You're sure to love his exceptional talent and warmth. He choreographed Baba Kosmi, Op, Ansi Dize La Novia, Vilna Ga'on, and more.
Shirley Smith is the ever-popular programmer who will keep you on your feet all night long — and well into the morning! Shirley ran SababaNights on Thursdays in Palo Alto for nine years before moving to Los Angeles, and we are thrilled to have her back in the Bay Area for Nirkoda Ba'Kerem.
Karina Lambert, Loui Tucker, and Latishya Steele are markidot in the Bay Area, so of course they'll be joining all the Nirkoda Ba'Kerem fun! Those of you who are local already know how fantastic these three are, and those of you joining us from far away get to find out!
Aaron Alpert is your camp director and host for the weekend. His main job is to ensure that you're having an awesome time!

Housing Options and Prices
Please click on the detailed housing descriptions to make sure you are comfortable with the options as described. Note there is a very limited quantity of the motels and suites, so sign up early if you want one of those!
Housing Level
Early bird
(by Aug. 27)
Regular
(A) Student (details)
      Up to age 25, in bunks of up to 8 people (same sex), individuals only
$300
$325
(B) Bunk (details)
      Up to 8 people (same sex), dorm style bathroom, individuals only
$390
$420
(C) Motel (details)
      Two people, one bath, individuals or couples
$480
$515
(D) Suite (details) — One spot left for a man.
      Two people, one bath, individuals or couples
$520
$560
What's Included?
The prices above include all meals (Friday dinner to Monday breakfast — kosher style, and we can accommodate whatever your dietary needs are), all Israeli dance and other camp activities, as well as Nirkoda Ba'Kerem's first-of-its-kind wine tasting adventure. If you do not drink wine, we will have a fancy beverage tasting with food pairings at the same place and time.
Linens are not included, but may be requested for $25/person, for which you get sheets, blanket, pillow, pillowcase, bedspread, 1 body towel, 1 hand towel, and 1 wash cloth.
Getting There
Camp Newman is a pleasant 1.5 hour drive north of the San Francisco Airport (SFO) — yes, you do get to cross the famous Golden Gate Bridge. Oakland Airport (OAK) is also reasonably close, or you might find a carpool from the slightly farther San Jose Airport (SJC). There is a small regional airport, Sonoma County (STS), which is a 12 minute drive from the camp, but there are fewer flight options.
Address: 4088 Porter Creek Road, Santa Rosa, CA 95404. Click for Google map and local directions
Policies
All participants must sign a waiver of liability. A deposit of $100/person is needed to confirm your reservation. To receive the Early Bird price, full payment is due by August 27, 2017. Full payment for all participants is due by September 27, 2017, and failure to pay the full amount by that date will result in the loss of your reservation as well as forfeiture of all payments. Requests for cancellation must be made in writing no later than September 27, 2017, and are subject to a $100/person cancellation fee.
After registering, you will receive an email with details on how to pay. We accept cash, check, or credit card (3% service charge added).
No pets or other animals may be brought to camp (except service animals).
Questions?
Email registration@nirkoda.com.
Sign me up! Click here for the registration form.