Nirkoda Le'Chayim
Overview
Nirkoda Le'Chayim ("let's dance for life") is an Israeli dance session organized and led by Aaron Alpert and Latishya Steele. We believe in exploring the full variety of the Israeli dance repertoire to connect our community in joy and celebration. We started as Nirkoda Ba'Gan, an outdoors, socially-distant adaptation for the COVID-19 pandemic and moved indoors in June 2021 to Etz Chayim (hence the name, Nirkoda Le'Chayim). Take a look at our playlists to see what a typical night is like.
Details
Schedule
We meet on Thursdays, 7:30-11:00 PM. In general, we begin with easier and older dances, moving to more challenging and contemporary dances as the class progresses. We alternate between teaching new dances and then reviewing them. See the list of dances taught. Requests are welcome and encouraged!
Special notes for the following dates:
Aug. 25, 2022 —

Closed

, as both Latishya and Aaron are at Gvanim
Oct. 27, 2022 —

Closed

, opening night of Nirkoda Ba'Kerem
Nov. 24, 2022 —

Closed

for Thanksgiving
Entrance Procedure
Per Etz Chayim's new safety policy, we are not allowed to leave the front door unlocked. Press the doorbell, which is a small, white, rectangular transmitter we will leave on a chair by the door. Please give us a minute or two (or three) to come let you in.
Price
Regular admission: $12
Full-time students up to age 25: $6
We believe that finances should never be an obstacle to dance. If you are not able pay the admission price, please talk with Aaron or Latishya about a special accommodation.
We accept:
Cash
Checks made out to "Nirkoda"
PayPal to @alpert8 or QR code below, please select "friends & family"
Venmo to @Aaron-Alpert or QR code below, please turn off "goods & services"
Zelle to alpert1988@gmail.com or QR code below
Any credit card (add $0.70 for processing fees), online at nirkoda.com/pay

Location
We meet at Congregation Etz Chayim, 4161 Alma St., Palo Alto, CA 94306 (map). Parking is free, easy, and plentiful.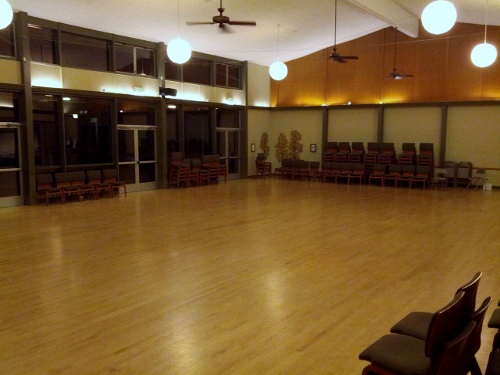 COVID-19 Safety (last updated April 19, 2022)
The health and safety of our Israeli folk dance community is of paramount importance. The following rules were developed in accordance with guidance from public health experts, state and county rules, and with dancers' preferences in mind. We believe these rules mitigate the risk inherent to Israeli dancing to an acceptably low level. Anyone who does not comply with these rules will not be admitted.


Rules:
Proof of vaccination + booster, or recovery: You must show us proof of vaccination. If you are eligible, you must also have a booster dose. We will allow a one month grace period to give you time to get your booster (i.e., 7 months after Pfizer/Moderna initial series, 3 months after J&J). We also accept proof of recovery from a prior COVID-19 infection, instead of vaccination + booster.

How to submit your proof:

Email aaron@nirkoda.com or text/WhatsApp +1 (818) 687-9717 with an image of your proof
Show a paper record upon entry
Show an image of the record on your phone upon entry.

Forms of proof that we accept:

CDC vaccination card
California Dept. of Public Health digital record
Record issued by a government entity or health care provider
Israel's Green Pass
Apple Wallet, Clear Health Pass, or other traceable app-based record
Letter from a doctor or health provider

We will record your name, date of most recent dose / recovery, type (initial series, booster, recovery), and, if initial series, the period of validity. If you have concerns or unusual circumstances, please talk to us.
We will consider exceptions on a case-by-case basis.

Masks: Optional.
There are no capacity or pre-registration requirements.
We are resuming partner dancing.
Please stay home if you have a fever over 100°F or any other COVID-19 symptoms.
You are highly encouraged to bring a water bottle from home.
Please sanitize your hands often. Even better, wash your hands with soap and water in the bathrooms.