Nirkoda Im Ohad 2018
Submitted by

AaronAlpert

on 3 September 2018 - 6:11pm

Dances Taught, Music, Videos
Thank you for coming to Nirkoda Im Ohad! We had a fantastic time and learned some great dances. Here's what was taught. (To download music, right click the MP3 link, and click "Save link as.")
| Dance | Video | Music | Choreographer | Taught by |
| --- | --- | --- | --- | --- |
| Smachot | Video | MP3 | Michael Barzelai | Latishya Steele |
| Perach Bashmama | Teach & Dance | MP3 | Ohad Atia | Ohad Atia |
| Leil Chanaya | Video | MP3 | Gadi Bitton | Karina Lambert |
| Be'ikvotayich | Video | MP3 | Roni Siman-Tov | Loui Tucker |
| Zohar | Teach & Dance | MP3 | Ohad Atia | Ohad Atia |
| Rikud Hashvatim | Video | MP3 | Ohad Atia and Gadi Bitton | Ohad Atia |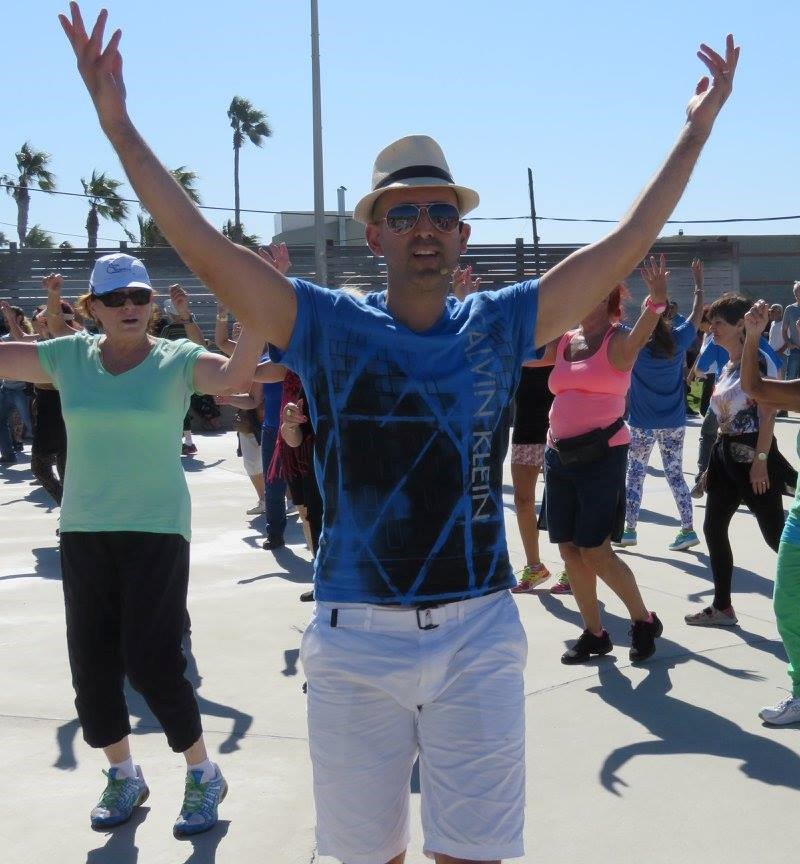 Choreographer and teacher Ohad Atia comes to Palo Alto for a day of Israeli dance fun on Saturday, December 15, 2018!
About Ohad
Ohad Atia is the choreographer of popular dances like Perach Ba'aviv, Mini Kolech Mibechi, Sheyavo Aleinu, Lo Matzati, and many more. He is a perennial favorite at camps and workshops not just because of his choreography, but his energy and enthusiasm, and just being an all-around great guy.
Schedule and Location
Saturday, December 15, 2018
Workshop, 3:30 PM - 6:30 PM
Party, 8:30 PM - Midnight
Both events take place at Aaron's usual harkada location, Congregration Etz Chayim, 4161 Alma St., Palo Alto, CA 94306 (map). Etz has plenty of free parking, a great sprung wood floor, and a wonderful house audio system.
Pricing
Early bird pricing is available through November 30! You can save big if you register early and if you select the all-day package. All participants will receive a digital download of the music and videos of the dances taught. Full-time enrolled students up to age 25 receive a 50% discount (you must provide proof of enrollment).

Event
Early Bird Price
(to Nov. 30)
Reguar Price
(after Nov. 30)
All-Day Package
$30
$40
Workshop only
$20
$25
Party only
$20
$25
Students under age 25
50% off general admission price
We've gone 100% digital! Click below to register. We will only be accepting credit cards via the online registration form.
Questions
For all questions, please contact Aaron Alpert at aaron@nirkoda.com or (818) 687-9717.